We recommend pet insurance to all our clients for their pets. However sometimes it is hard to know which one to choose. Here is our guide on why pet insurance is important, what the different types are and what we recommend.
The benefits of pet insurance.
Veterinary treatment can become quite costly. In most cases we cannot know when a pet will have an illness or an accident which will require veterinary care. This means that veterinary bills are often an unplanned expense and in some cases money can be a real concern. With pet insurance you can claim some of the costs back so you can make the right decision for your pet without worrying about the costs.
There are other benefits too. Dogs are often covered with public liability insurance in case they cause damage to someone else's property or harm to another person. Some policies will cover the cost of holiday cancellation if your pet becomes ill, advertisement for lost pets, euthanasia costs, dental costs, behavioural treatment costs, hydrotherapy costs and veterinary treatment abroad when travelling.
Types of insurance.
There are three types of pet insurance:
Accident only – This is the most basic level of cover. It only covers the costs of sudden, unexpected injuries. These are things like being hit by a car or injuries when on a walk. It will not cover medical conditions such as allergies, diabetes, thyroid disease or kidney disease.
Non-lifetime or yearly cover – This next level covers the costs of unexpected injuries and medical conditions for a limited amount of time, usually up to 12 months. This means if ongoing treatment is needed your insurance will only cover the costs for a limited time, after that you will need to cover the costs yourself.
Lifetime cover – This is the highest level of cover. This covers unexpected injuries and medical conditions for the lifetime of your pet. Often you will need to pay the excess each policy year but the costs will be covered for ongoing conditions as long as needed. Common conditions that this would be useful for include allergies, skin disease, arthritis, diabetes and thyroid disease.
All policies will be subject to a cost limit. This can be per condition, overall or both. Once this cost has been reached you will no longer be covered for that condition, however with lifetime policies this amount will renew each year.
Pet insurance excesses.
Insurance policies will come with an excess for each claim. This is the part of the veterinary costs that will need to be covered by yourself for each claim and will not be paid back to you. This will vary depending on your policy. Depending on your excess it may mean that sometimes it is not worth making a claim, unless there are likely to me more costs for the same problem later down the line.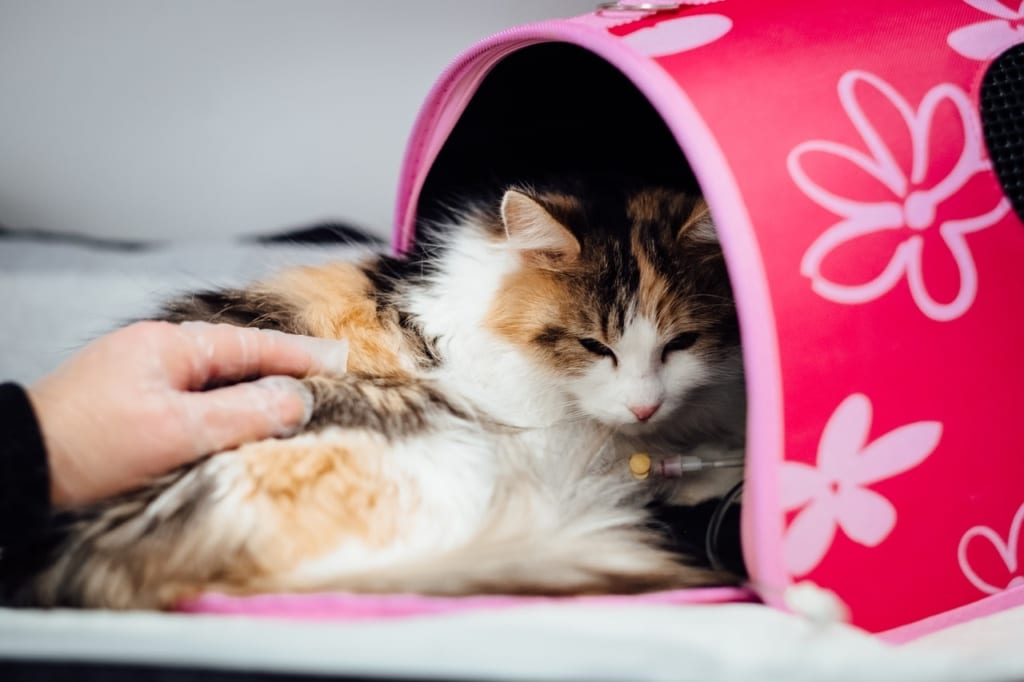 What we recommend.
We would recommend a lifetime policy as this is the best level of cover and covers conditions that are life-long. We would also recommend getting the most cover as far as cost level is concerned that you can afford in your budget. The average pet insurance claim is just under £800, however if specialist treatment is needed then the costs are often a few thousand pounds. We recommend getting the best cover you can afford.
Whilst we would love to advise on particular policies that we like we are not legally allowed to offer financial advice, so we are prohibited from giving you advice on specific companies and policies.
Changing insurance policies.
Insurance policies will not cover existing conditions. Due to this it is not easy to change insurance policies like you would car or house insurance. Therefore it is important to choose the right policy for you from the start and not just the cheapest one. Do your research and read reviews. Also read the small print to check what extras are covered with each policy.
Other options.
There are two other options instead of insurance cover. You can set up a self-insurance policy. This means that over the pet's life you pay money into a savings account to cover the costs of unexpected vet bills. This can work well but requires strong discipline not to use the money for anything else. There is a risk that you may need to pay a vet bill before you have the money saved up. If you put away the average cost of cover for your pet by the time it is 10 you will likely have saved between £1200 and £3000. However in some cases the costs of treatment can be more than this. This can be useful in situations where you have several pets.
The other option is that some people are eligible for help from charities such as the Blue Cross or PDSA.
How to claim on your pet's insurance.
We charge a small fee for each claim for a new condition on your pet's insurance. Payment for any treatment must be paid at the time of treatment. The costs are then claimed back from the insurance company who will pay any costs covered directly back to you. We do not allow direct insurance claims at our practice. To make a claim fill in a claim form which you can get from your insurance company and bring it in to us. We will do the rest from there.