Veterinary surgeons
We now have 4 vets who work at the Rochford Veterinary Surgery, combined together they have about 60 years of experience between them.
The vet practice has been owned since 1991 by Mr and Mrs Jobson. Mr Jobson qualified from the Edinburgh Vet School in 1988 and worked in Suffolk for 4 years before owning the present practice. He has a particular interest in internal medicine problems and dermatology cases as well as in ultrasound imaging. In recent years he has also been seeing an increasing number of reptile and amphibian patients. Mr and Mrs Jobson have their own dogs, cats and horses. Presently they have a young Alsatian called Harry and also have two Rescue Cavalier King Charles Spaniels, 'Crispie' who has a mild form of syringomyelia a neurological disease found in this breed, and 'Freddie' who was born with a deformed Larynx.
Some of you will also have met our experienced vet Catherine. Catherine qualified from the Royal Veterinary College and has over 10 years experience in general practice in both medicine and surgery. Growing up in the area she knows both the people and places well. Catherine has a Certificate in Veterinary Ophthalmology and enjoys all aspects of eye medicine and surgery. Catherine has Peggy at home who is a rescue spaniel with congenital cataracts.
Some of you may know Daniella who graduated in 2014 from the Royal Veterinary College and was born and raised in the local area. She joined the practice in 2018 and enjoys working with cats and exotic species. She is currently training to achieve a further qualification in small animal medicine. She has a Maine Coon cat at home called Pepper.
Dimitra is our newest vet who graduated in 2017 from Aristoteleio University of Thessaloniki in Greece. She now lives in Southend having previously worked in Sheffield. Dimitra enjoys soft tissue surgery and of course meeting the puppies and kittens – especially as her own dog Alfie is still in Greece for now, who she misses lots.
Veterinary nurses and reception
These are the people who really make a practice work and we are fortunate in having an established and reliable team. Reception is covered by Zoe, Shelley, Susan and Vanda who will be greeting you on the phone and when you and your pet arrive at the practice.
Our nursing team consists of Ellis, Natasha, Rosie, Cathy and Rosie, who are all qualified and Registered Veterinary Nurses having undergone the rigorous 2 year training program set by the Royal College of Veterinary Surgeons.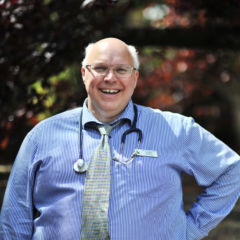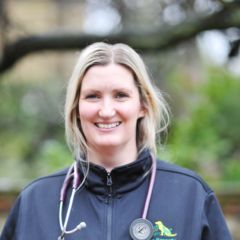 Catherine Bennetto
BVetMed PGCertSAOphthal MRCVS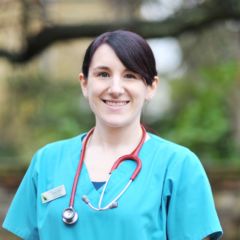 Daniella Sellick
BVetMed MRCVS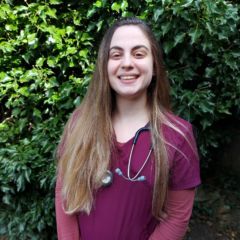 Dimitra Stasinou
DVM MRCVS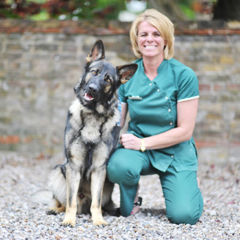 Zoe Jobson
Practice Manager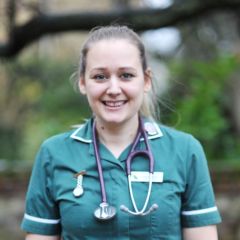 Natasha Thorrington
Registered Veterinary Nurse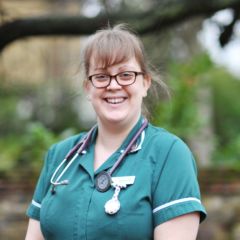 Ellis Woolley
Registered Veterinary Nurse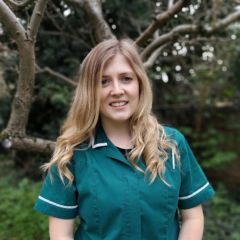 Rosie Grannell
Registered Veterinary Nurse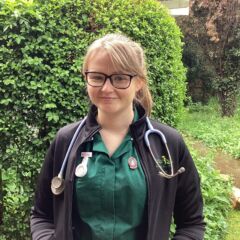 Rosie Parks
Registered Veterinary Nurse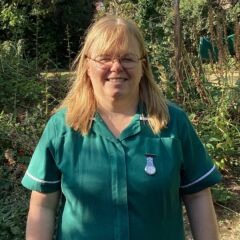 Cathy Edwards
Registered Veterinary Nurse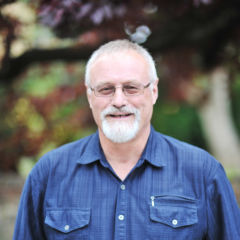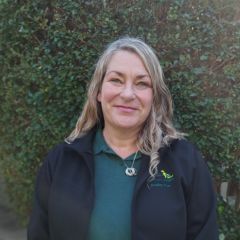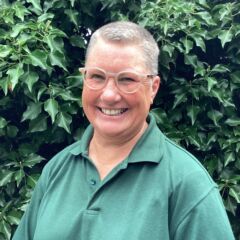 Why our clients love Rochford Vets…
Sam Lunn
March 2019
Always do professional and caring. Would highly recommend.

June Winn
March 2019
Like the service I receive with bailey.

Sarah Watson
March 2019
Always so professional, kind and caring. I feel our pets are in very safe hands.

Mary Richardson
March 2019
We have used this veterinary practice for more than 18 years and have always been extremely happy with the care and kindness shown to our dogs.

Jill Stubbington
March 2019
My pets are all known by name and treated sympathetically according to their individual personalities, highly recommend

Emma Nastili
March 2019
Catherine takes time to listen to my concerns and explain outcomes without rushing. She genuinely shows care and concern for Gucci and treats her with respect during a stressful time.

Martyn Clarke
March 2019
I have nothing but praise for this practice in the way they treat their customers and more importantly their pets.

Alyson Browning
March 2019
Always professional, courteous and friendly. We have never seen a vet at this practice that you'd doubt their capability to do the best for our animals.

Trissa Gallagher
March 2019
Have been a client for many years. Would never go anywhere else. It's almost a family atmosphere. Everyone is relaxed and cheerful. Always polite efficient and all with a sense of humour.

Kathy Green
March 2019
I have been using my get for a long time & love the fact that I know the staff and am always welcomed. They have treated all my cats and dogs over the years and have confidence in them especially Ian and Chris.

Sue Wildman
March 2019
Every visit, we have seen a vet who knows there stuff and is really great with our staffies.

Interested in joining our veterinary team?
Check our Vets jobs page to see if we have any vacancies.